As we grow, you can be a part of our journey – one smile at a time…
Services and hours at the Texas Tech Dental Oral Health Clinic are based on the schedules and learning goals of our student dentists.
Under the direct supervision of our licensed faculty dentists, our students perform services based on the types of skills they are building through their education.
Please call us for more information and to schedule a screening appointment.
Here are some helpful tips:
Arrive early to find a spot in the patient parking lot.
Entrance to the patient parking lot is located at the East Service Road beneath the Raynolds Street bridge.
Take Rick Francis Street to Robert Brown Avenue.
The East Service Road is accessible from Robert Brown Avenue.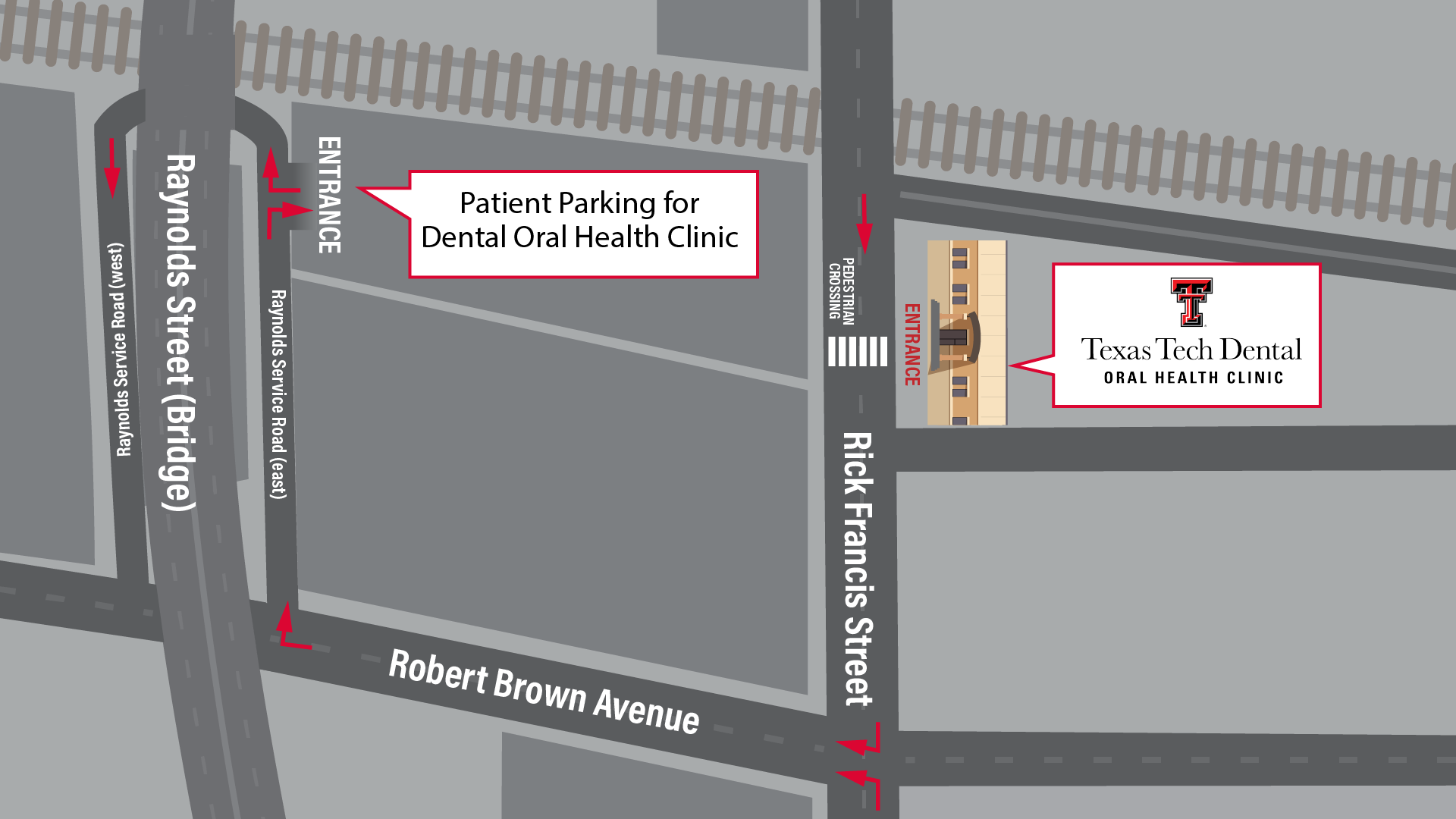 Message from the Dean

" Welcome to our Texas Tech Dental Oral Health Clinic, where our dental students and faculty are committed to providing the best dental care to the El Paso community. We are looking forward to seeing you walk through our doors and leave with a more confident smile."
-
Richard C. Black, D.D.S., M.S.
Rick and Ginger Francis Endowed Dean
Woody L. Hunt School of Dental Medicine
Texas Tech University Health Sciences Center El Paso
Ways to Give
The Texas Tech Dental Oral Health Clinic is grateful for the generous support of its community members. Your gifts sustain the improvement of oral health and scholarship aid for our Hunt School of Dental Medicine students.